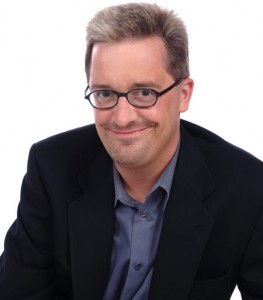 Jason Beck is a Winnipeg comedian and former journalist who first broke into stand-up in the late 90s and has developed a reputation for wry wit, quick one-liners and inventive audience interaction. His material is clean, friendly and topical while entirely based on real life experiences. Delving into relationships, family life and popular culture, Jason is an observational comic with a sarcastic edge.
Jason spent a decade performing stand-up comedy weekly as a host and emcee at Rumor's Comedy Club (where he has also headlined), has performed in the CBC Winnipeg Comedy Festival multiple times, has appeared on XM satellite radio and the CBC's "So, You Think You're Funny?" and "DNTO" (Definitely Not The Opera) and also performs across the country from time to time on the Yuk Yuk's Comedy Club circuit.
Jason performed in the Winnipeg Fringe Festival as a member of the hit 5 Winnipeg Comics stand-up show for eight straight years (2000-2007). Jason was a regular performer at the Press Club Comedy Night which he founded at the Winnipeg Press Club and ran from 1998 to 2010 (the show also spent two years at the West End Cultural Centre, a year at the Pyramid Cabaret and three years at the Charleswood Hotel), spent a decade as a regular cast member of the Beer & Skits sketch variety show and has performed with such comics as Gilbert Gottfried, Emo Philips, Russell Peters, Pauly Shore, Mike MacDonald, Brent Butt, Bobcat Goldthwait, Tom Green, Derek Edwards, Greg Proops, Ron James, Glen Foster, Gerry Dee, Jo Koy, Stewart Francis, Orny Adams, Alonzo Bodden, Dean Haglund, and Pete Zedlacher.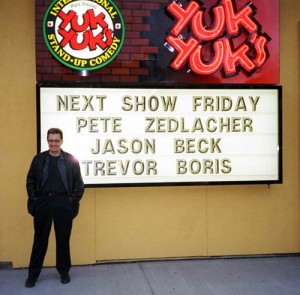 Jason has also performed a large number of corporate shows both in Winnipeg and on the road over the years, appearing in some of the most glamorous small towns in Canada and for such organizations as the Optimist's Club of Manitoba, Manitoba Hydro, Manitoba Telecom Services (MTS), the Manitoba Child Care Association, the Kinsmen Club of Manitoba, the Dauphin Kinettes Club, and the Mood Disorders Association of Manitoba (for whom he performed for over 900 people at Winnipeg's historic Pantages Playhouse Theatre in October 2004).
He has been the feature act (middled) at Yuk Yuk's Comedy Clubs in Calgary, Edmonton, Regina, Toronto and Vancouver. Across the border, Jason's resume includes performances at Zanies Comedy Club in Chicago and The Comedy Store in Hollywood, California.
On December 11, 2005, Jason's comedy career was profiled in a full-page cover story on the front page of the Entertainment section of the Winnipeg Free Press.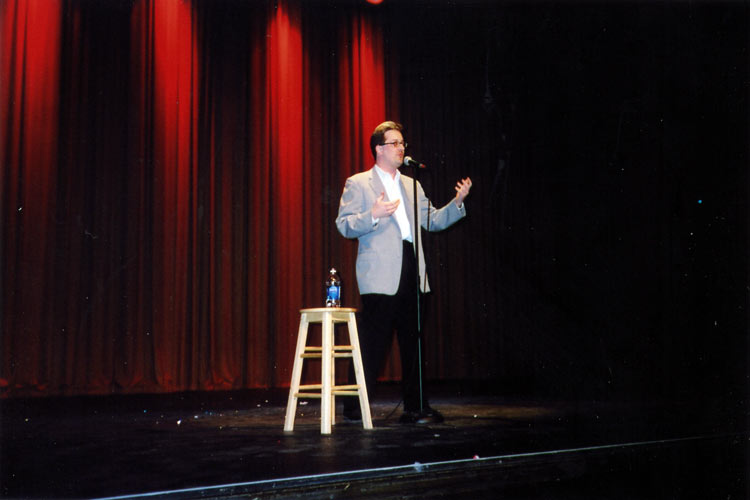 CORPORATE CLIENTS INCLUDE:
Atom-Jet Industries
B&B Dynamo & Armature Ltd.
Black & McDonald
Black Cat Blades
Buhler Industries
Boston Pizza
Bothwell Cheese
Brandon Shrine Patrol
Bunge
CIBC
Community Futures Manitoba
CP Rail
Dauphin Kinettes Club
Denny's Restaurant
Erickson Chamber of Commerce
4L Communications
Fort City Kinsmen
Friesens
Government Of Canada
Government Of Manitoba
Grands & More
Harley Davidson
Kal Tire
Keystone Agricultural Producers
Kinsmen Club of Manitoba
Manitoba Agricultural Services Corporation
Manitoba Air Force
Manitoba Child Care Association
Manitoba Hydro
Manitoba Telecom Services (MTS)
McCain Foods
Minto Co-op
Mood Disorders Association of Manitoba
Mount Carmel Clinic
North East Terminal Ltd.
Optimist's Club of Manitoba
Red River College
Revenue Canada
Sanjel Canada
SIAST College, Saskatchewan
Tech Voc Alumni Association
University Of Manitoba
Westman Dreams For Kids
World Of Water
THE GLAMOROUS SMALL TOWN SHOW CHECKLIST
Some of the small towns Jason has performed in (that he can remember) include:
Alida, Saskatchewan
Altona, Manitoba
Bienfait, Saskatchewan
Boissevain, Manitoba
Brandon, Manitoba
Brunkild, Manitoba
Candiac, Saskatchewan
Carberry, Manitoba
Carievale, Saskatchewan
Carman, Manitoba
Carnduff, Saskatchewan
Churchbridge, Saskatchewan
Clearwater, Manitoba
Dauphin, Manitoba
Drinkwater, Saskatchewan
Dryden, Ontario
Emo, Ontario
Erickson, Manitoba
Estevan, Saskatchewan
Gainsborough, Saskatchewan
Gilbert Plains, Manitoba
Gimli, Manitoba
Hamiota, Manitoba
Kenora, Ontario
Killarney, Manitoba
Lampman, Saskatchewan
Letellier, Manitoba
Lockport, Manitoba
Lowe Farm, Manitoba
Lundar, Manitoba
McCreary, Manitoba
Medicine Hat, Alberta
Melita, Manitoba
Miniota, Manitoba
Minto, Manitoba
Moosehorn, Manitoba
Moosejaw, Saskatchewan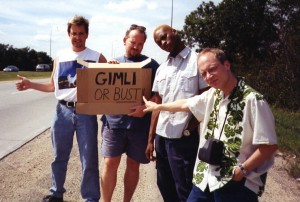 Morden, Manitoba
Morris, Manitoba
Petersfield, Manitoba
Portage La Prairie, Manitoba
Rivers, Manitoba
Roblin, Manitoba
Russell, Manitoba
St. Andrews, Manitoba
Saskatoon, Saskatchewan
Selkirk, Manitoba
Sioux Lookout, Ontario
Somerset, Manitoba
Steinbach, Manitoba (not worth the trip)
Swan River, Manitoba
The Pas, Manitoba
Thompson, Manitoba
Thunder Bay, Ontario
Virden, Manitoba
Wadena, Saskatchewan
FESTIVALS
CBC Winnipeg Comedy Festival
2011
Performer ("Rumor's Series")
2009
Performer ("The Winnipeg Show", "Kings Of Komedy")
2008
Performer ("Big Daddy Tazz & Friends", "English Rural Tour")
2007
Performer ("English Rural Tour")
2006
Performer ("The Winnipeg Show")
Winnipeg Fringe Festival
2007
5 Winnipeg Comics in… "The BIG BIG Show: I Don't Wanna Grow Up"
Perfomer/Producer
2006
5 Winnipeg Comics in… "The Evolution of Comedy"
Perfomer/Producer
2005
5 Winnipeg Comics in… "Live From The Press Club!"
Perfomer/Producer
Big Daddy Tazz in… "Bi-Polar Buddha"
Producer
2004
5 Winnipeg Comics in… "What has 5 Heads and 9 Nuts…?"
Perfomer/Producer
2003
5 Winnipeg Comics… in "THE FUNNIEST SHOW ON EARTH! (Results May Vary)"
Perfomer/Producer
2002
"5 Winnipeg Comics… in an Air-Conditioned, Fully-Licensed Venue!"
Perfomer/Producer
2001
3 Winnipeg Comics in… "Crouching Set-Up, Hidden Punchline"
Perfomer/Producer
2000
3 Winnipeg Comics on… "Jerry Springer, Ricky Martin & The Seven-Day Movie Rental"
Perfomer/Producer


REVIEWS
"Jason Beck's performance is charged with energy and it's worth the ticket price just to see his Ricky Martin act."
– Holly Moncrieff, Winnipeg Free Press, July 2000
"Jason Beck nimbly avoids the self-pity that usually comes with self-depreciating humor. We laughed at Jason's woes… ."
– Broose Tulloch, The Jenny Review, July 2002
"Jason Beck gave a hilarious description of his Yoda fetish… ."
– Jonathan Ball, newwinnipeg.com, January 2003